Everything we do here at NedLab is made possible by the grace of our Savior Yehshuah (Jesus).
NedLab provides innovative solutions and services for the loudspeaker industry. Our design goal is sonically superior loudspeaker products and quality production.
We offer loudspeaker design and services for transducers, components and systems. Whether your application is for Hi-Fi, Home Theater, or Inwall / Inceiling products, we can help.
Experience history consists of over 120 commecial designs and 14 brands customer base.
Quality production is very important. NedLab can help find the appropriate vendor and set quality control parameters to fit your production needs.
Nedlab holds a number of patents related to transducers and loudspeaker systems. Our system designs have also received prestigious audio awards. Innovation is key in staying competitive in todays industry.
Lab measurements are also available for loudspeaker transducers and systems. All acoustic measurements are produced in an anechoic chamber.
We specialize in custom transducers and loudspeaker systems.
Custom diaphragm, motor, enclosure design and production:
Engineering materials:
Production domes below, ready for install: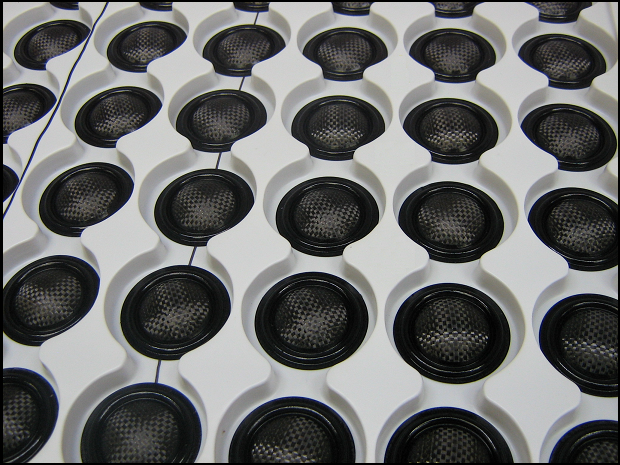 Cross-over design service: